Well I finally finished the challenge at the end of February. Better late then never.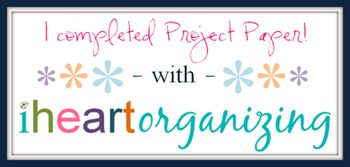 Before
After
I'm very exciting that I finally finished this challenge and that I'm finally organized.
Anyone else take this challenge? Any other organized spaces? Do share!!!
Thanks for stopping by. I would love to hear from you, so please leave a message. Have a great day everyone.